MEETING & EVENT
Presentation of HoloAnatomy ® Software at the department of Anatomy in Radboudumc University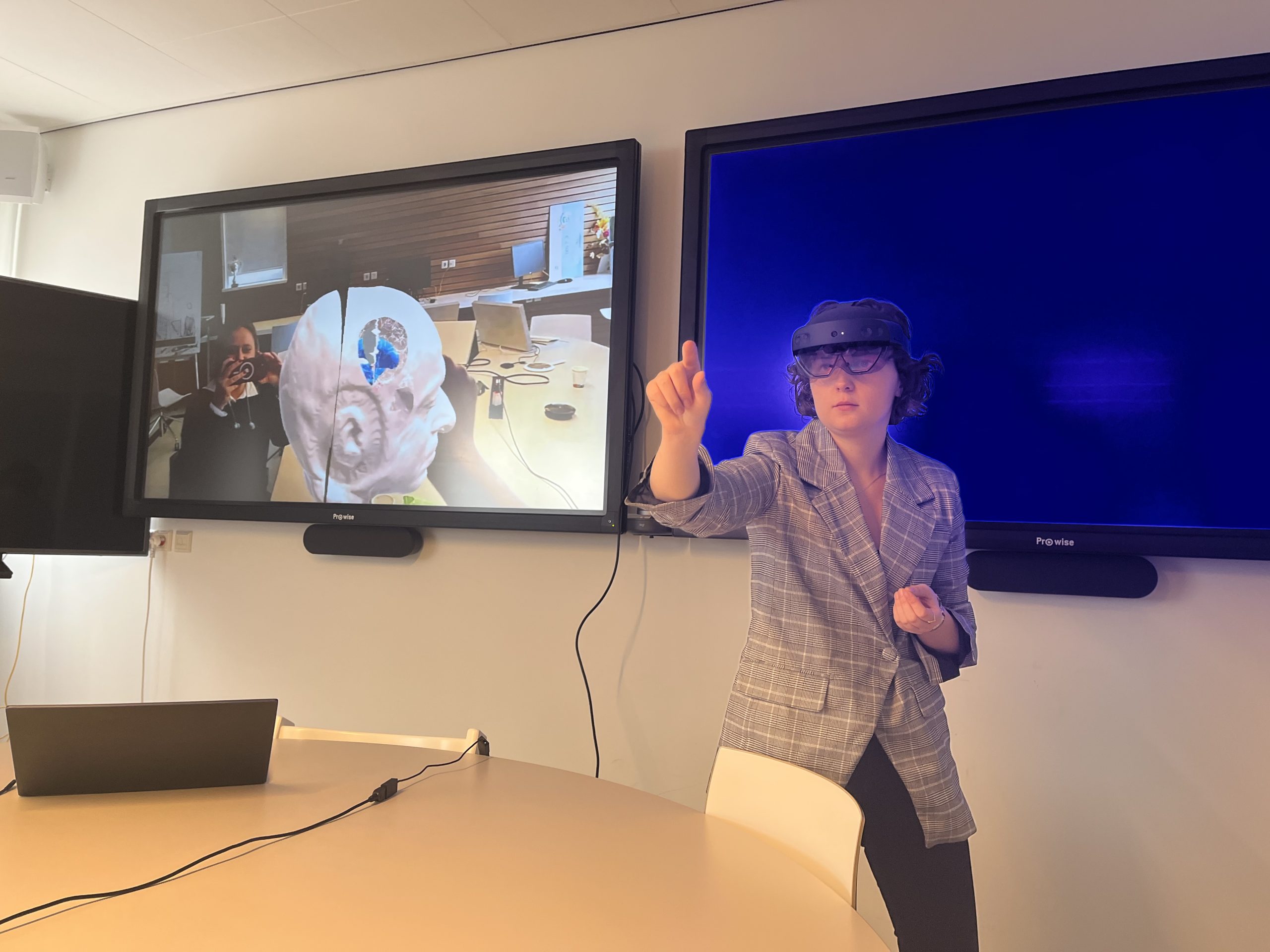 On the 23rd of September a meeting was held between the Polish team from Krakow: Klaudia Proniewska, Julianna Dąbrowa and Dutch team from Radboudumc Technology Center 3D Lab: Thomas Maal (director of the Center), Bo Berends, Dylan Duitis. The aim was to confront developed solutions in the field of impacted teeth and automated segmentation processes.
The next step was to present the newly implemented technology at the Jagiellonian University Collegium Medicum: HoloAnatomy ® Software Suite. A representative from Radboud University Medical Centre was Marc Vorstenbosch.
HoloAnatomy® Software Suite runs on Microsoft HoloLens 2 which allows users to view and engage with high-quality, realistic holograms. Thanks to the hardware resolution, reading text and seeing intricate details in 3D images could not be easier. After wearing the HoloLens 2 glasses, the user can view 3D models from any perspective, which helps in spatial understanding of the relationship of anatomical structures.
The result of the meeting was the beginning of cooperation between the centers. The plan is to conduct anatomy lessons for medical students using HoloAnatomy in Polish and Dutch departments. It will create an opportunity to compare the Polish anatomical curriculum with the Dutch one in an international survey.
Gallery