PRESS
Mixed Reality Lab of the Jagiellonian University Medical College officially opened.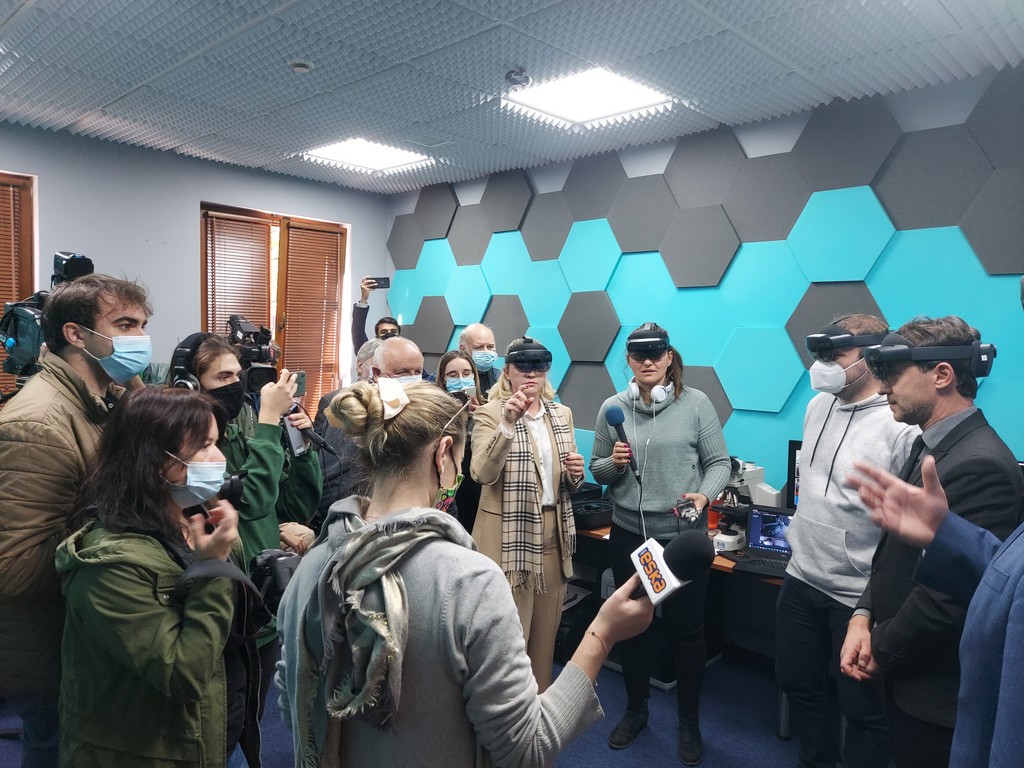 A demonstration for the media was held today at the UJ CM mixed reality lab. Journalists had the opportunity to try out Microsoft's HoloLens 2 devices and observe objects in 3D on their own. The meeting linked up with the University Hospital to demonstrate how the equipment works in the real world of remote examinations and consultations.
Journalists' questions were answered by Prof Tomasz Grodzicki, Vice-Chancellor for the Medical College, Prof Dariusz Dudek from the Institute of Cardiology at the Jagiellonian University CM, and Dr Eng. Klaudia Proniewska from the Department of Bioinformatics and Telemedicine at the Jagiellonian University CM, author of the curriculum 'Methods of Visualising Medical Data Using Mixed Reality Technology' and manager of the project 'Application of Mixed Reality Technology in Advanced Medical Education – a New Method of Teaching Clinical Skills' funded under the Erasmus+ programme / 2020-1-PL01-KA203-HE-082077/'.
– Doctors usually work with images in 2D. However, our brain works in 3D. Therefore, current imaging technologies require additional processing to fully reflect the 3D essence of our body structures," says Dr Proniewska. – Looking three-dimensionally into the depths of the human body can have a significant impact on pre-procedural planning as well as intra-procedural monitoring of procedures, as well as advanced medical education, she emphasises…
Read full article